With the New Year approaching and my having just acquired a fairly nice screenprinting press…  I would like to show off what I hope to be one of many t-shirt designs I plan to offer this coming year.
The image is simulated, I hope to be able to do it in gold and silver foil, with some white ink.  Though I may only be able to do it in one color of foil at all… And even then, it may not be worth it because the foil printing is rather fragile, apparently.  Nevertheless! I really like the design, so it will appear in one form or another, rest assured!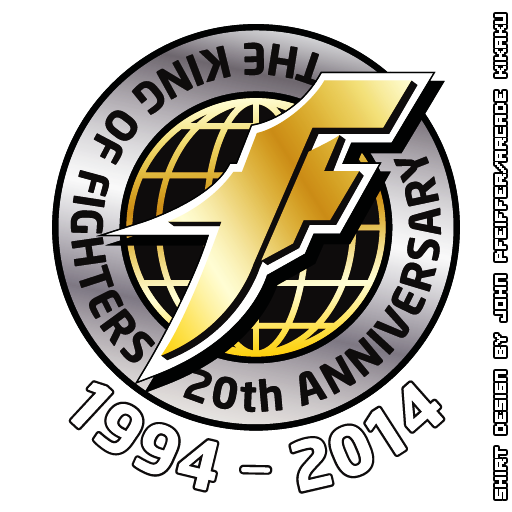 Necessary legal stuff: 'The King of Fighters' name and the 'F' logo motif are the property of SNK Playmore and have been used without permission, the shirt design is my own work based on the original KOF logo and I assert no ownership over SNK Playmore's properties nor any relationship with SNK Playmore.